The Ultimate Skincare Guide For 2017
posted
Categories: Tips & Tricks
No matter where you live, holidays are the most celebrated and cherished time of the year. Marked by family gatherings and long night cocktail parties in the chilling weather are absolutely joyful. But, then too little sleep, too much holiday cheer and sometimes even a little family stress around might leave your skin tired and dull. So, if you wish to look your best throughout the holidays make sure to take care of your skin. To do so, here are a few tips that your skin will definitely love.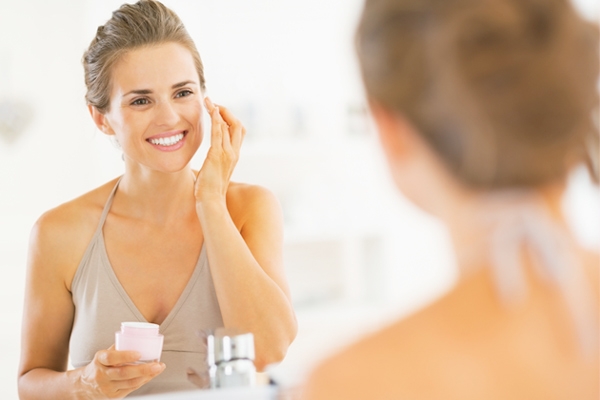 Face Cleansers Are A Must
Cleansing is an important process of a skin care routine that irrespective of the change in the seasons needs to be followed diligently. Especially in the winters when the days are cold enough to strip the skin of its oils. So, limit the number of times you wash your face. Instead of using the cleansers you've used all through the summer, it's time to put them away.

Try soap free and non-foaming cleansers for the morning routine. A good lather with a foaming or gel face wash may feel more satisfying, but in the colder months, they can strip the oils from the skin. Alternatively, you can also choose to cleanse your face with cold milk and a cotton ball to cut down on excessive dryness too. With the change in weather, stress and hormone level the needs of the skin change throughout the year. Do you change your skincare routine accordingly?

Say Yes To Toners
When we talk about a normal day skin care routine most of the time toning is a step that people miss out. However, the cosmetologists consider it as a necessary step that helps to reduce the pore size and get rid of the dead skin. Thus, making the skin look tired and dull. Now, for the holiday season you would not want your skin to look dull, but rather ravishing all the time, won't you? So, do not forget to apply a toner after you cleanse your face.

If you are going to travel this holiday season do make sure to pack a toner. A good toner will help to clean the skin from within and at the same time also reduce the possibility of blackheads from developing and causing breakouts. Rosewater acts as a perfect toner for normal to dry skin, for the oily skinned beauties give tea tree oil a try.

Moisturise Daily
Moisturizer is usually considered as an essential step for a very dry and flaky skin. But, the truth is that no matter what the type of your skin is, you must indulge in this routine. After all, cleansing and then toning tend to leave the skin bare and the pores open. Thus, in the drier months, the skin tends to lose its moisture. If the skin is not properly moisturized, it could look patchy and sallow causing the wrinkles to form faster. Therefore, use your usual antiaging LifeCell skin cream after moisturising.

So, be absolutely sure and pick a moisturizer that suits your skin well. After all, it plays a significant role in the skin care routine. For a dry skin, opt for a heavy moisturizer whereas for an oily skin, look for an oil-free moisturizer to hydrate the skin without making it greasy. At night, massage with either warm almond oil or with an extra virgin oil to have a well-nourished & glowing skin in the morning.

Sun Cream
Most of us tend to get lazy when it comes to applying a sunscreen when the weather gets cooler. Thus believing if the sun is not visible it doesn't affect us. But, in actual you need sun protection during winters too. So, don't be misled by the drop in temperature. The sun's rays that are not visible on a cloudy day are just as strong and harmful as on any other normal day.

In addition, if there's snow outside, the reflection of radiation from the snow requires aggressive sunscreen protection. Therefore, during the holidays don't abandon your favorite sunscreen. Make sure to apply it every time you set foot outside your house. Apart from it, if you've been using an anti-aging skin cream in your regular day to day routine, add it to your holiday skincare routine too. Taking care of your skin at the end is in your own hands. If you are not going to be responsible for it, then who will be?

Lip Balm
In the long run, we are so concerned about our face that we tend to forget a feature that completes it, the lips. Did you know lips age too? No? Well, now you do. So, being a beautiful part of the face, it requires special attention too. There are so many lip balms out there in the market, but for the winter holiday season, some may not be balmy enough.

So, other than applying lip balms with an SPF 15 or above cover up your face with a cloth or a scarf when you go outside in the harsh wind. If not necessary, just stay inside Alternatively, drink a lot of fluid as dehydration can also cause the lips to dry. Consume foods rich in vitamin B like red meat, eggs, skim milk, tofu and Swiss cheese and have a wonderful time with your family and friends.

Do not stop caring for your skin after the holidays are over. Keep this skin care routine going on with a little tweak here and there and just like that the winter will also pass!
---