The Kodoma Zome
posted
Categories: Camping
The Kodoma Zome as so it's called is a giant hanging hammock/bed/couch that you can hang from a tree branch or purchase an optional tripod to hang it from the ground, where you can relax outdoors while being suspended in the air. Feel the soft breeze whistle through your ears as you lay in your cocoon of solitude. The Kodamo Zomes have a cage-like structure similar to a birdcage that holds the hammock up, and comes with cushions that wrap around the sides of the cage to form a large flat couch to sit or lay on, as well as large back pillows for you to lean up against to use it like a couch.
The Kodam Zomes also comes with an optional "Sunbrella", which hang on top of the hammock to block the sun, as well as an optional rain cover in case you'd like to hang out in your hammock while it's raining, and a mosquito net to keep out the bugs. The Kodama Zomes also have a variety of accessories you can purchase to use along with your hammock including rope, shackles, tree slings, carabiners and swivels.
The hanging Kodam Zome hammocks are rated to hold up to 600 lbs of weight, use a sacred geometric design to ensure the strength of the hammock, comes in sizes ranging from 7 feet in diameter to 9 feet in diameter, and come in a few different colors and designs to choose from.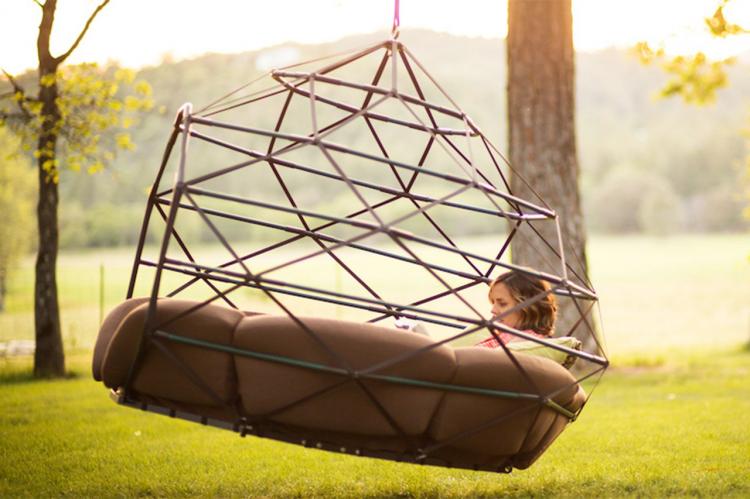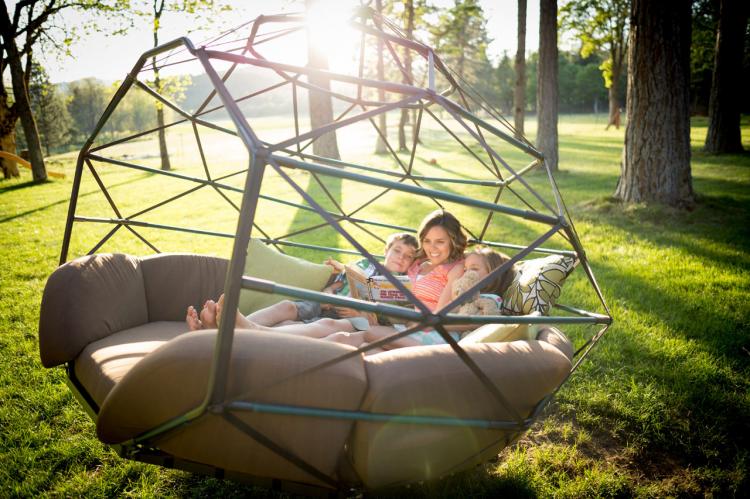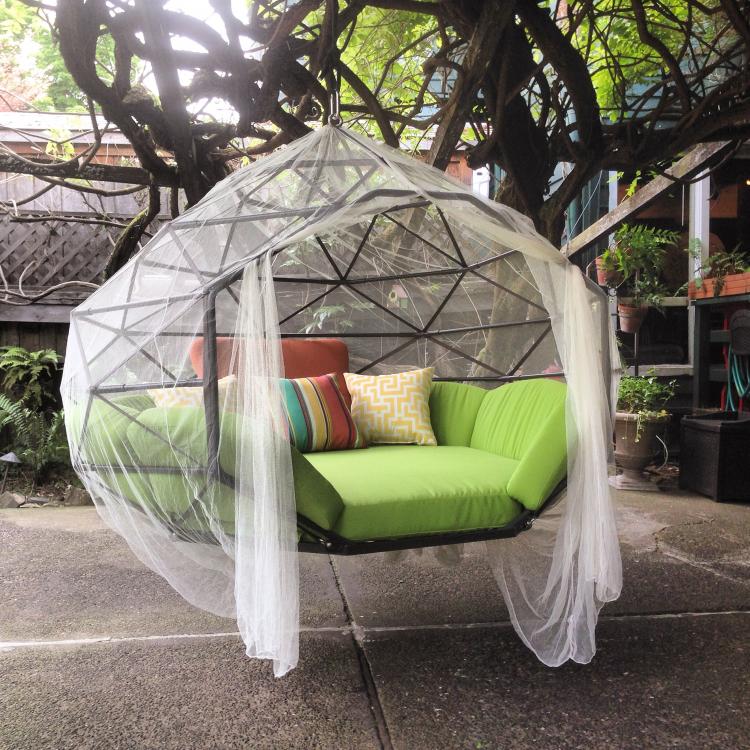 Reconnect with Nature, with Yourself, with Each Other.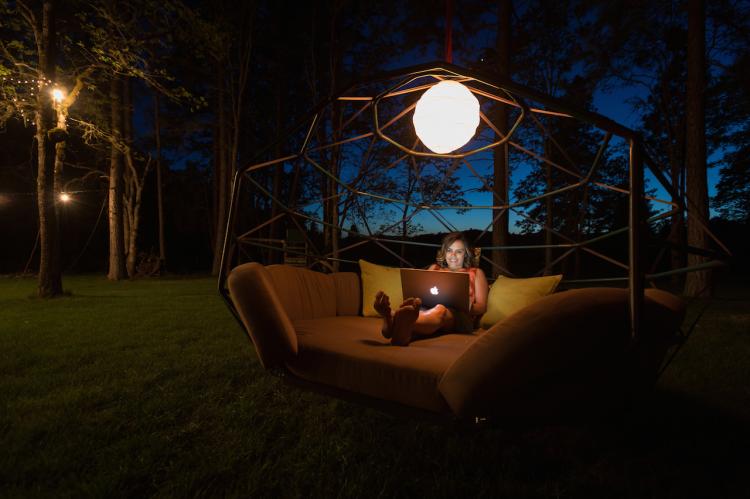 What is a Kodama Zome?
Kodama Zomes are a whole new experience in hanging love seats, beds, and private spaces. They're the synthesis of geodesic domes, which were invented by revolutionary architect Buckminster Fuller, and zonodehral polygons, as found in natural sacred geometry. The name "zome," in fact, comes from the combination of zonohedra and dome.
A combination of art and structure, of engineering and architecture, of sacred geometry and human proportion, Kodama Zomes are the game changer that redefines comfortable living.
What makes Kodama Zomes different?