The Kodoma Zome
posted
Categories: Camping
Designed by licensed structural engineer Richie Duncan using the latest in 3D engineering software, Kodama Zomes are suspended above the ground, allowing them to sway slightly with a pendulum motion. While grounded zomes have been around for a while, Duncan is the inventor of the hanging zome and has a patent pending for this unique design.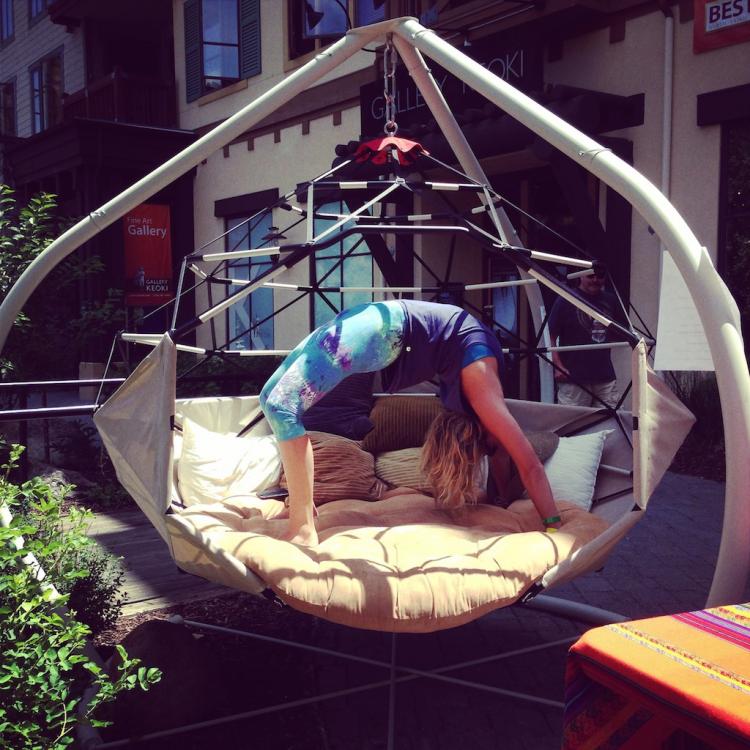 Each Kodama Zome includes a powder coated steel structure, outdoor grade polyester webbing, marine grade 316 stainless steel hardware, and custom mattress and cushions. We offer a wide range of colors and come standard with Sunbrella® outdoor canvas upholstery fabric. They are fully customizable with other fabrics, colors, and designer patterns to match any interior or exterior decoration. Additionally, Kodama Zomes works closely with licensed contractors and arborists if needed for each unique installation.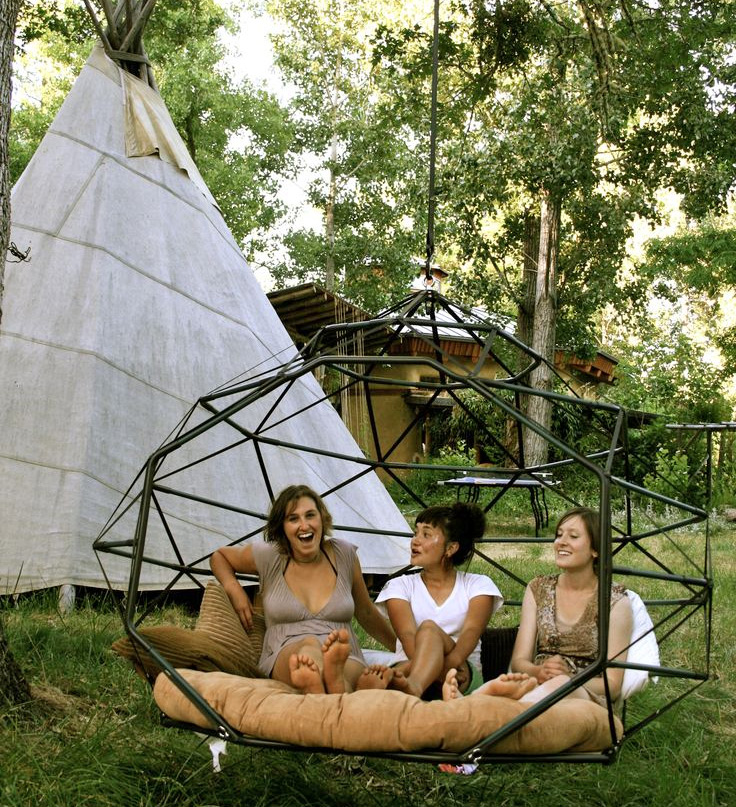 Zomes are at home in your backyard or patio, and are also a show-stopper in the hospitality industry, providing comfort around the poolside, along the beach, or in the spa. Move over daybeds and hammocks, the zome has redefined comfort and style.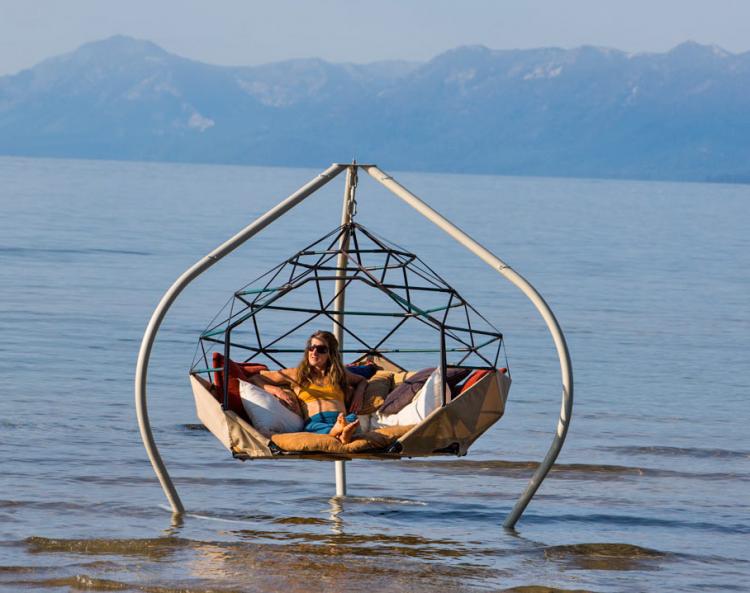 Kodama Zomes are hand built in the United States, and our team of local Oregon craftspeople are always looking for and inventing new ways to improve on the already impeccable zome design. In addition to residential applications, Kodama Zomes also create custom treehouse zomes, performance art pieces, and commercial installations.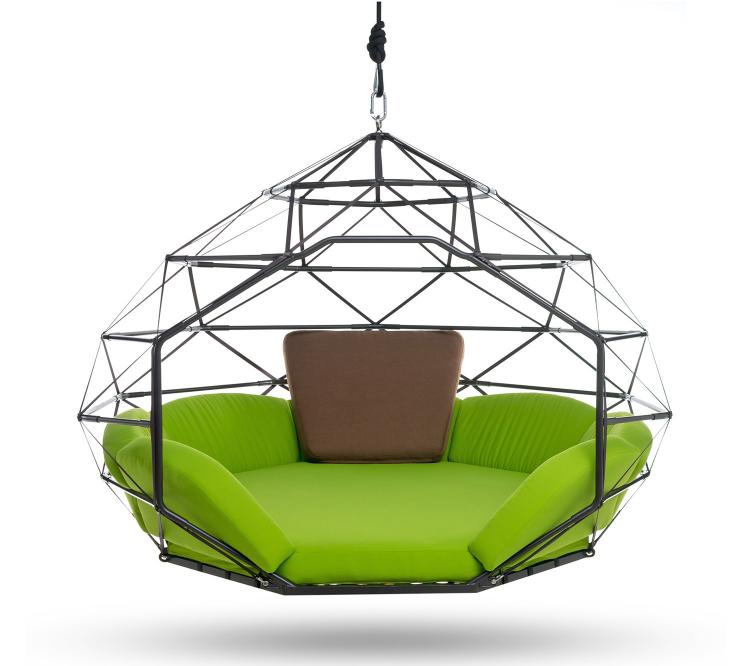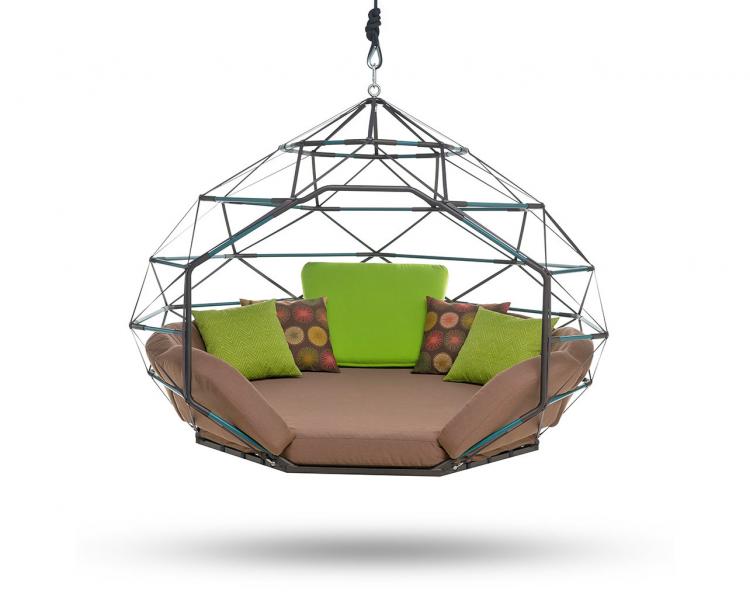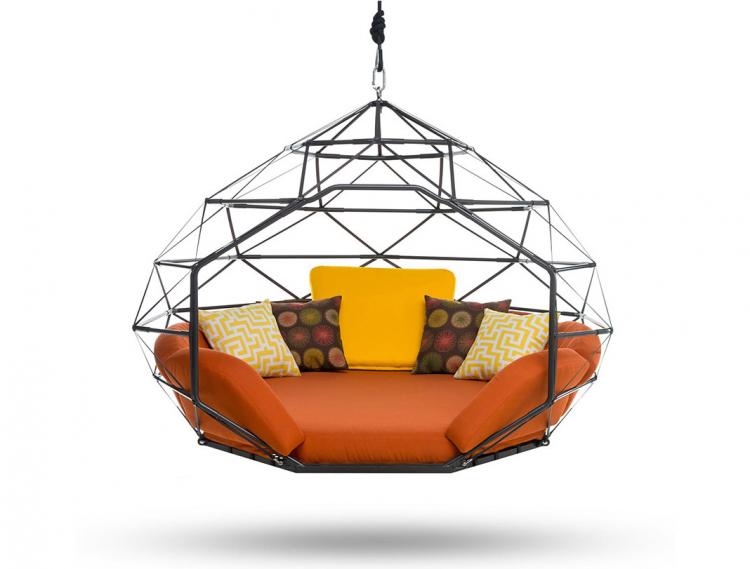 ---
Related articles in Camping