Earthtube Community Center In Haiti
posted
Categories: Building Methods
This first structure will be a community center for the Mango Grower's Association, and the village of Barriere Jeudy, as well as a hurricane and flood shelter as the rainy season picks up. The building of the center is also functioning as a building workshop, or a skill-share to introduce local builders and residents to the super adobe building technique.
The consensus from our first visit had been that when introducing a new building style, the best approach would be to make something public - something that was owned by everyone, and constructed by many - this way people can really get to know it, and decide if it's right for them, before going straight into the creation of housing.
After 6 months of planning, and learning, and raising money, we are finally here, and digging in the dirt! Fritz, the community organizer who we first connected with in Barriere Jeudi, picked us up from the airport, and the next morning we met with a group of residents interested in building with us. We worked out a schedule so that everyone who applied for work that day will be able to take part in some part of the process. By noon we were leveling ground amongst the mango trees, in a spot chosen with the mango growers.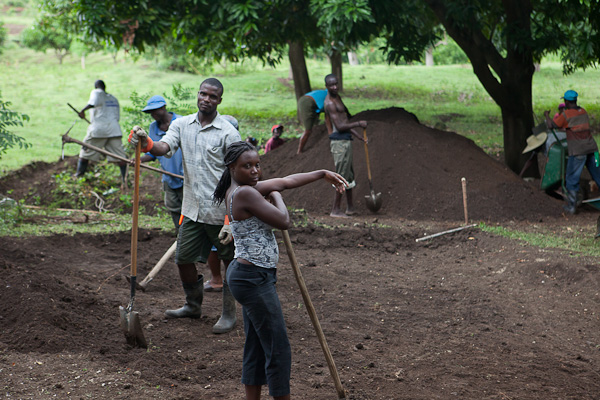 There is such an intense energy to rebuild here, and to find new paths to do so. After this first day we feel hugely optimistic.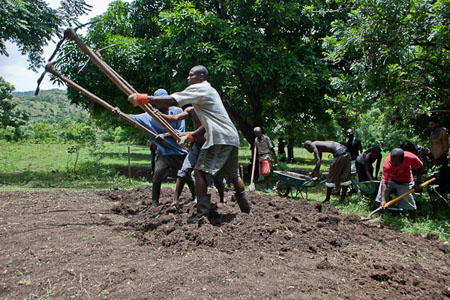 Synchronized pick-ax-ing while digging out the build site.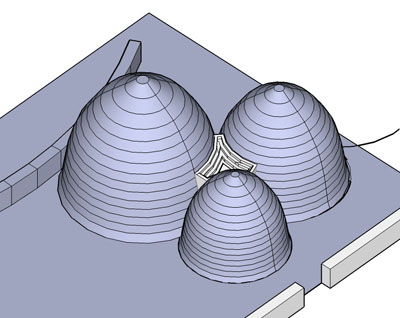 A concept sketch by Thaddeus for the Barriere Jeudi domes.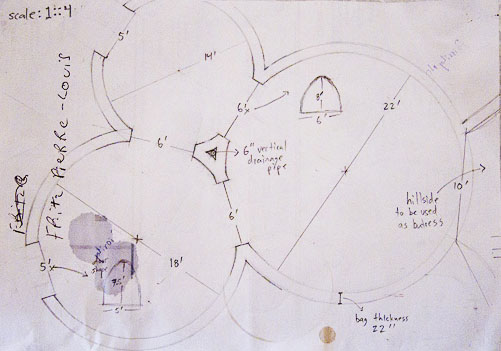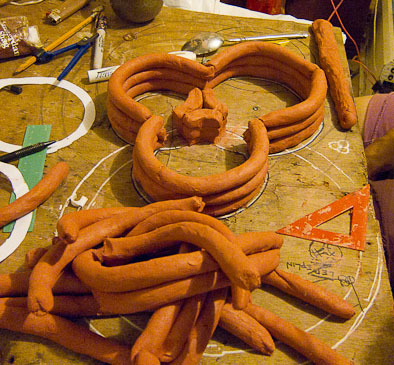 As we developed the project and our design, we began searching for ways to incorporate rubble into our building design. Cinder blocks here are often very soft, quickly turning to dust after a swing of the sledgehammer. This is problematic for back-fill, retaining walls, or other uses because of it's tendency to dissipate. However, it's perfect as a material to incorporate in to our 'stabilized earth' and plaster finish.