Earthtube Community Center In Haiti
posted
Categories: Building Methods
Our rubble removal site is in the same community as the build site, in fact, it's the closest destroyed cement structure. It is exciting to be cleaning up one site and directly using it to build the next.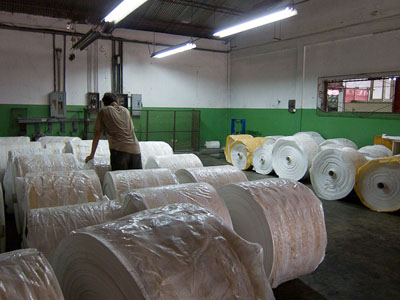 Finding a bagging supplier in Haiti drastically changed our project. We went from needing to organize an entire shipping container to simply being able to fly down with nothing more than our checked luggage. This also made for a sooner start date, as getting anything out of customs in Haiti is rather unpredictable.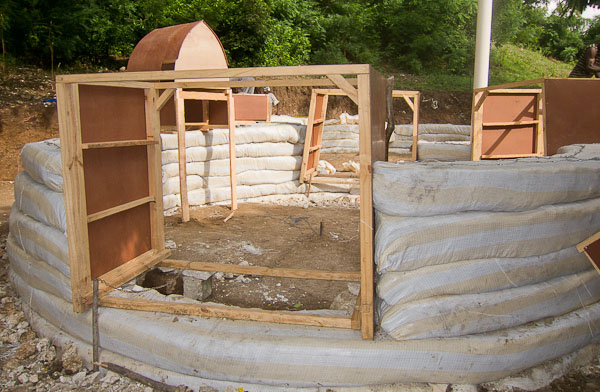 Our Haitian crew is kicking ass (under an intense blazing sun), with an amazingly brief learning curve. We've reached the four-foot mark and have started installing the door and window forms. Back at it early tomorrow.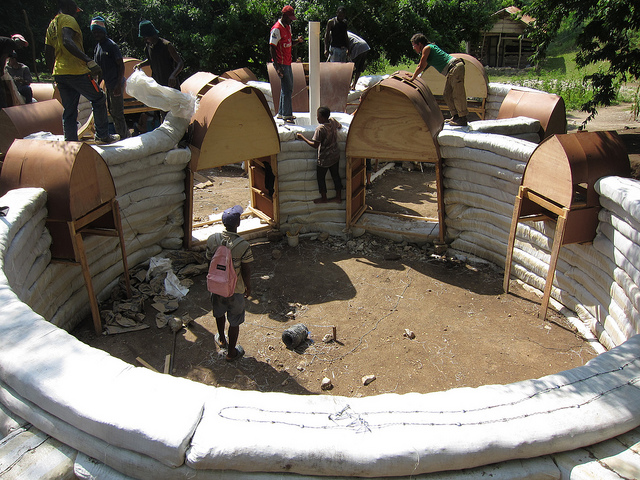 With many late nights of headlamp-carpentry and baking days of earth-bagging, we are making progress. Today we broke the six-foot mark with all door and window forms in place. As the structures begin to take form, we are hoping to meet with the community this week to discuss it's future possibilities.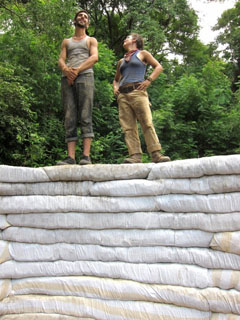 Some fellow earthbag builders came for a visit to Konbit Shelter. Project manager Matt Gunn and structural engineer Bill Druc are bulding an orphanage and school in the Leogane region, using a design from Owen Geiger. They walked the walls for a close look at the triple dome structure. It was fun to share info, techniques and stories.
Afterwards the kids took a sack snooze while work contiuned. Callie and Ben repaired a mislayed section: first cutting away any loose areas, then hand-packing stabalized earth into the affected areas.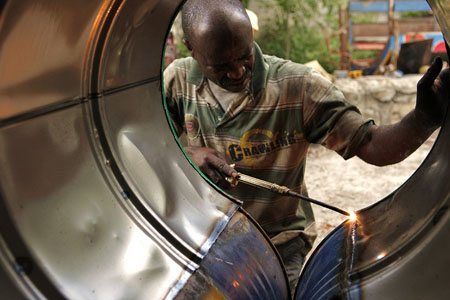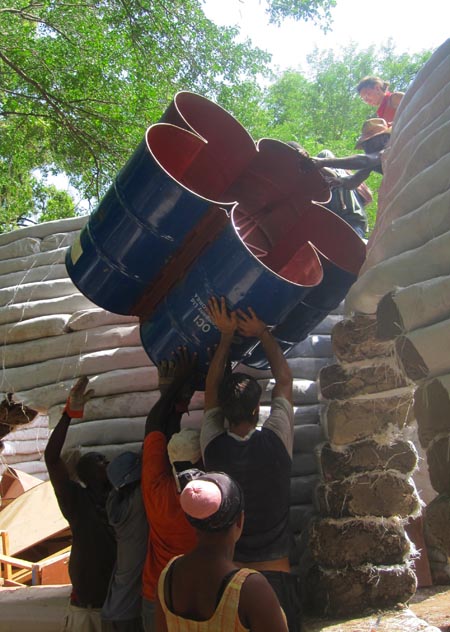 Work on the windows began today. All of the structure's upper windows will be 55 gallon drums modified to serve both as windows, and as permanent formwork. The tap tap repair shop just down the road has been an excellent ally in this undertaking.